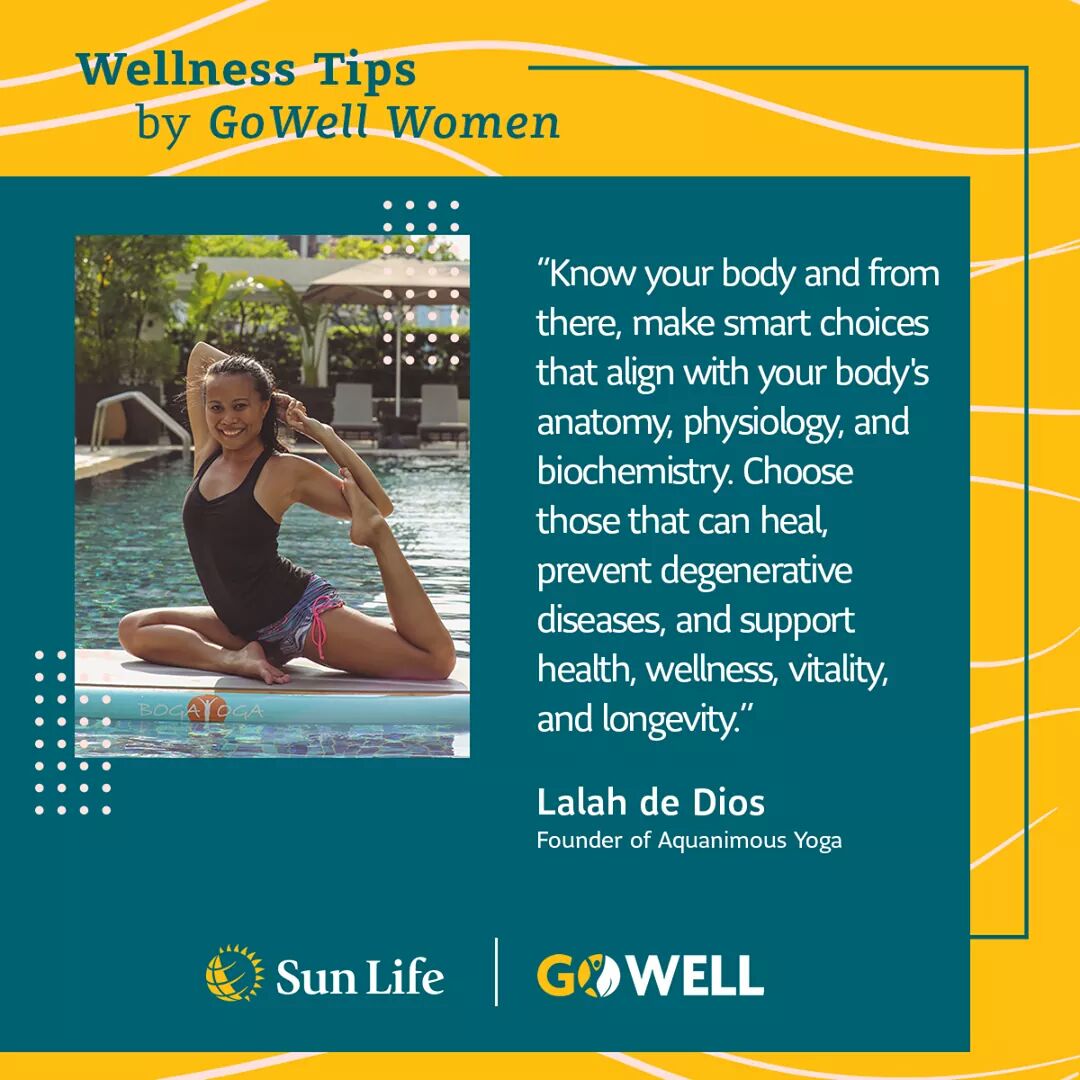 08 Mar

Women's Month

For Women's Month 2020, Go Well PH asked me for one wellness tip I live by.

I believe that we create our own health and wellness through the habits and choices we decide to partake in.

The one wellness tip I live by is: Know your mind and body, and from there, make smart choices that align with your anatomy, physiology, psychology, and biochemistry.

Choose those that can heal, prevent degenerative diseases and support health, wellness, vitality, and longevity.

Read more here: bit.ly/3ctBgKW

Thank you Go Well PH!