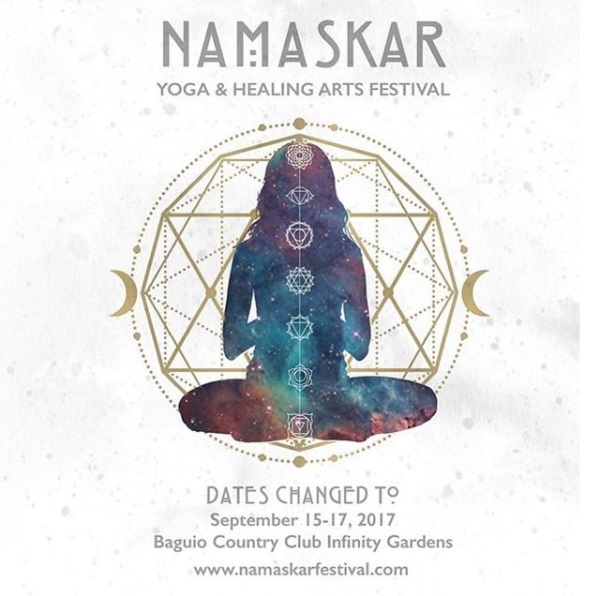 13 May

NAMASKAR Yoga & Healing Arts Festival

The first annual NAMASKAR Yoga & Healing Arts Festival is the first of its kind in the country, set in the mountains of Baguio on September 15-17, 2017.

Held with the intent to inspire individuals to attune to nature and harmonize with the Self through the practice of yoga and other bio-energy arts, the program is designed to empower festival-goers with practical knowledge on how to heal from within.

I'm inviting you to join me here as I lead you on a journey to your Self in 2 yoga & meditation classes: Ashtanga Yoga & Yin-Insight Yoga. Many other yoga teachers and healing art experts are sharing their practice/s in the event. Learn how to strengthen your body, clear your mind, heal your heart, renew your spirit, and expand your consciousness through yoga and other bioenergy arts.

This festival is organized by Heavens Touch Events in consonance with the Department of Tourism's REV-BLOOM campaign that is poised to make Metro-BLISTT a health tourism center and haven for health and wellness.

For more information, you may visit their website or Instagram account.